Ballad of
Gilligan's Isle
Just sit right back and you'll hear a tale….
A tale of a fateful trip
That started from this tropic port 
Aboard this tiny ship.
I bet you are singing it right now!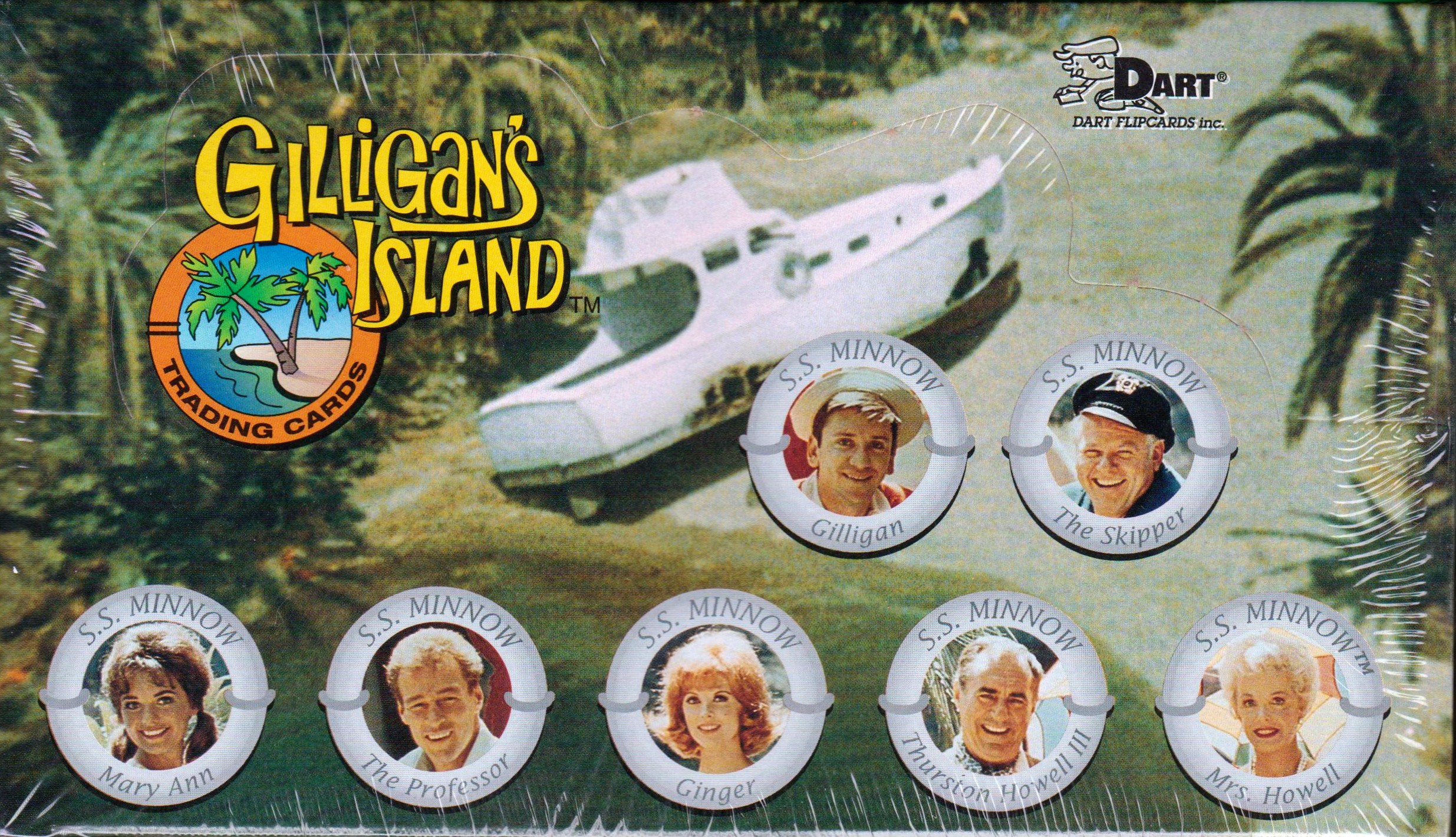 I've saved the best for last as this is my personal favorite of all the party and game ideas on this site.
How could you not have fun singing Gilligan's Island, Fresh Prince of Bel Air, the Friends theme and other memorable theme songs with your favorite people?!
These days, maybe more than ever, we need a little escapism and more time with each other,  face-to-face, having fun.
The "TV Theme Sing-Along Party" (plus trivia) is guaranteed to stir up a huge dose of fun and nostalgia, along with some friendly competition between two teams.
No matter your musical preferences or age group, just about everyone knows TV  theme songs.  That makes it a great common denominator in the music world.
The songs miraculously  transport you to another era (like an uncharted desert isle in the 60s, a Boston bar in the 80s or at a popular coffee house in the 90s!)
The best part: most are  meant to be memorable and easy to sing.
Plus, if you've read through my site, you know that singing together is bonding, it releases endorphins, relieves stress, and has everyone leaving your home on a high note, looking forward to a "Full House" at your next party!
Following are:
–Instructions on how to play the DIY "TV Theme Sing-along Game"
–Suggestions for themed snacks, food, drinks and desserts, including some recipes from my blog
–Party favor and trivia ideas
–Creative scorekeeping
–Music suggestions
….all of which make for a magical TV Theme Sing-Along Party that will keep your guests happily rooted in another time and place….with their "friends"! 
Cheers (Where
Everybody
Knows Your Name)
I created this sing-along team competition when I noticed how much fun friends and family of all ages have singing theme songs from their past, how well they remember the lyrics, and how much they enjoy the nostalgia.
Singing these songs together is sure to strengthen "Family Ties"; so get everyone out of separate circles — your  parents, grandparents, kids, grandkids — because "Family Matters!"
Gather your friends, neighbors and co-workers ….. this game is perfect for:
—a 60s, 70s, 80s or 90s Nights
—a 30th, 40th, 50th, 60th, 70th birthday
—a retirement party
—a family, friends or class reunion
There's lots of fun and nostalgia in the place where everybody knows your name!
Decors and Favors
When it comes to TV themes, you can do some really fun decorating, favors and tablescapes — whether your party is small or large.
For a recent church volunteer dinner, we thanked 125 volunteers with a wonderful night of nostalgia, trivia, singing and fun in TV Land!
We invited them on a "three-hour tour," and they were greeted by the women on staff (including myself, front row middle) welcoming them on their cruise!
We set up 15 round tables, each with a different TV show theme.   When our voluteers RSVP'ed, we gave them a choice of tables at which to sit (thereby, friends could sit together at their "favorite show")!
Here's how we decorated the tables on a "budget".  Most items came from the Dollar Store — we just used our creativity since churches are not known to be rich!
Click on each of the photos for a closer look at the centerpiece, favors and "themed" snacks.  Those sitting at the tables were invited to bring the items home at the end of the night as their memento of the fun evening.
Following a casual dinner of salad and calzones, we played a competitive round of table trivia, based on each table's TV show; then we divided the room in half for a competitive Sing-Off of TV theme songs.
Songs were chosen at random from a box decorated like an old TV set.  If they could sing it (as a group), they got one point.  If they hit it out of the park — in other words, animated and loud — they got two points by the appointed judges.
Here are the judge's paddles ready to go!
Most often they were so good they got the two points for the team — they were out to win!
We kept score on a poster board mounted on the wall.   Keeping with our "three hour tour" tropical cruise theme, one team was Team Sun (they had yellow tablecloths), the other Team Sea (who had blue tablecloths).
Was this party a success?  You betcha!  We had a "Full House" and many, many "Cheers" at the end of the night.
Just imagine the fun of a group of adults enthusiastically singjng the Addams Family theme (along with perfectly timed snapping), The Brady Bunch, Beverly Hillbillies, the Flintstones, Gilmore Girls and more….amazing!
No matter the age group, they LOVED being in a "place right out of history"!
But it was no surprise to me.  Bring people "together", out of their "separate circles", incorporate trivia and singing….and you can create magic with any theme, but especially TV!!
Note:  If you are interested in having a TV Theme party, send me an email (click Contact above) and I'd be happy to share the trivia cards I made up for the table themes above.  I compiled the Trivia from the Internet.
And now read on for how to play the game with a SMALLER group at home. 
Ballad of Jed Clampett
Thanks to current technology – specifically downloads from iTunes — it's so easy to inject a little TV music magic into your party night — including that fun theme from the Beverly Hillbillies.
Oil that is.
Black Gold. 
Texas Tea.
At the bottom of this page, I have listed the theme songs on my own TV Theme Song Playlist, all of which are available for download from iTunes.
Use it for reference, then build your own list according to your age group/preferences.
But before you check out the list, "here's the story"….about how you play the TV Theme Sing-along Game. 
Hawaii Five-O Theme Song


Whether you live in Hawaii or Boston, here is what you need to do before the game:
Download Instrumental Theme Songs (like Hawaii 5-0) as well as Theme Songs with Lyrics (like the Flintstones).
Though you'll incur an initial investment, the fun you'll have is well worth it and you're likely to play it over and over again.
You'll want at least 30 to 40 theme songs, about 2/3 Instrumental to 1/3 Lyrics.
You will have a lot of fun downloading the songs (dare you to not sing along!)
Some might actually tug at your heartstrings.  Hearing songs you once heard so often, but have not heard in decades — it brings you right back to that more innocent time of your life.
This happened to me with the theme song from Flipper, a show I wouldn't miss in the 60s.
"They call him Flipper, Flipper, faster than lightning…no one you see, is smarter than he….."   If you're a fellow Baby Boomer, I'm sure you're singing it right now!
Note:  When downloading, keep in mind the age groups you'll have at Game Night.  If you invite all Baby Boomers, it's a no-brainer which theme songs to choose.  Gen-Xers, same thing (Friends is a must!).  
We often have multiple age groups, so I'm careful to include a range of songs, including those my daughters (in their 20s) and their fellow Millennials will know (like Full House, Fresh Prince of Bel Air, Friends and Gilmore Girls).
I whistled for a cab and when it came near
The license plate said fresh and had a dice in the mirror
If anything I could say that this cab was rare
But I thought, nah forget it, yo home to Bel Air
Every where you look (everywhere)….
there's a heart, there's a heart….
a hand to hold on to.  (Full House)
Happy Days
On party night, after everyone has had a chance to mingle and had a bite to eat, gather the group together.
Divide the group in half – one half of the room against the other.   Or try one family against another, men against women, whatever works best.
If there are multiple age groups, try to make each team multi-generational.
Invite the two groups to name their teams after a TV Show (like the Brady Bunch, the Munsters, the Addams Family, etc.)
These days are ours
Happy and free. (Oh Happy Days)
These days are ours
Share them with me.
(Theme Song from Happy Days)
Addams Family
Theme Song
Start with Team Addams Family.   You, the game show host (ala Alex Trebek), play an instrumental TV theme song from your playlist.
Team Addams Family must guess the TV program to which the instrumental belongs. Set a timer for a minute.
If they guess correctly, they receive one point and an opportunity to try for a bonus point.
If they do not guess correctly, move on to Team Brady Bunch.  Give Team Brady Bunch a chance to guess at Team Addam's instrumental (for one point).  Plus, they also get a chance of their own with a new song.
Brady Bunch Theme Song
Bonus Point:  If Team Addams Family was successful at guessing the instrumental, they have a chance for a bonus point.
To earn the bonus point, the host (you) gives Team Addams Family a choice of three theme songs with lyrics from your playlist.
Whichever song they choose, they must sing along to it for the bonus point.
You decide whether Team Addams Family has done a sufficient job to earn the extra point (or assign a panel of judges to decide).
Note:  It doesn't have to be perfect; but they should at least be able to sing the main verses or chorus well.  Some songs (Flintstones) are easier than others (Fresh Prince of Bel Air).
Once a bonus song is sung, it's out of play for the rest of the game….gone to the Twilight Zone!
Help!
Guessing the Instrumentals is easy for some theme songs (like Hawaii 5-0), but VERY difficult for others (like LA Law or Rawhide).
For that reason, I give each team 5 tokens (use bingo chips or anything you have on hand) that they can cash in whenever they need a  HINT.
The host (you again!) gives the team a hint to help them along.   Also give them another minute to guess once you've given the hint.
It's okay to tell them "no" if they guess incorrectly so they can keep trying during the allotted time.
Family Feud
Keep score, and remember to be creative!
You might opt to choose one type of candy, as above.   Set up two clear glass vases or jars; label each with the team names; each team gets a piece of candy for each point.  Above, we used Pixie Sticks for their retro vibe.
Or, as left, you could set up one clear glass container or jar and choose two types of candy:  one for each team.  Here you have the Nerds against the Smarties.
Other suggestions:  Mini boxes of Good 'n Plenty or Necco Wafers, or individually wrapped Squirrel Nuts, Mary Janes, Tootsie Rolls, Bubble Gum, Bulls-eyes and more!
At right, our family played the guys against the girls at a summer cookout.
We used Mary Janes for "Team Charlie's Angels" and Bubble Gum for "Team Cheers".
It's so much fun to count the candy together at the end of the game, especially if the score is close.
One team is sure to be celebratory….but no matter,   we're all winners since we're having fun and keeping it "All in the Family"!
Wheel of Fortune
Penny Candy Favors:  After the game, any kids at the party can divvy up the candy treasure in a penny candy bag (as long as it's wrapped candy).
If you really want to show off, make cellophane bags of retro candy ahead of time, tied with a ribbon at the top.  Everyone gets one as a "sweet" remembrance of your awesome party.
OR use the types of candy you chose for scorekeeping — then everybody goes home with the candy bag that represents their team.
This will be a breeze for you — being Wonder Woman or Super Man of the party circuit.   Go and show them "who's the boss!"
Note:   You can click on any of these photos for a larger view.
That Girl
You can be "That Girl" (or guy) with these creative and fun ideas for food, snacks and drinks.
Create a fun Snack Bar.   Here's one I did:
Hawaii Five-O "Book 'em Danno" Macadamia Nuts
Flipper, Faster Than Lightning Gold Fish
A "Mission Impossible" to eat just one pretzel
How about a "Green Acres" Veggie Bar?
"Green Acres is the place to be for Farm Fresh Veggies and Dill Dip!"
For all your desperate women friends: 
"Desperate Housewives Wine Bar"
Daktari Animal Cracker Station.
If you're a Baby Boomer, you will remember Daktari!
This is a hit especially with any little ones at the party.  Serve dippers with the crackers.
This will be a popular spot!
Cheers "Where Everybody Knows Your Name" Beer Station
It's not a party without Chip and Dip (and be sure to go retro with  Lipton Onion Soup Dip!)
Do you remember the show CHIPS?
Don't forget some fun cocktails!  Mad Men (and Women) Cocktails
Here's a "Bonanza" of other ideas for party food and drinks in theme! 
Note that there are recipes you can find on my blog in case you want to try them out.  (The blog is accessed above from this website.)
As far as the signs or labels, you can handwrite them on cardstock and fold like a tent; use chalkboards; or make them on the computer.  Just have fun with it!
 Stuffed Zucchini Boats — The Love Boats
Coffee Station — Friends Central Perk
Pizza — Friday Night Lights Pizza
Magic Squares — Bewitched Magic Squares
Barbecue Ribs — Flintstones, Meet the Flintstones Ribs
Pineapple and Coconut Cake — Gilligan's Three-Hour Tour Cake
Sweet & Sour Kielbasa — Magnum, PI Hawaiian Kielbasa
Loaded Nachos — Full House Nachos
Crackers and Cheese — Mickey Mouse Clubhouse Cheese & Crackers
Bowtie Pasta Salad — Family Ties Pasta Salad
Giant Hero Party Sandwich — Greatest American Hero
Banana Splits or Banana Split Cake — Banana Splits
Quarter Pound Burgers — Superman Burgers
Bottled Water Station — Dawson's Creek
Whoopie Pies/Back Moons — Star Trek Black Moons
Heart-shaped Cookies — Love American Style Cookies
Platter of Chocolates — I Love Lucy
Mashed Potato Bar — M.A.S.H.
Knotted Rolls — KNOTS Landing Rolls
Milk Shakes — Arnold's Happy Day Shakes
Spinach Squares–Pop Eye's Strong to the Finich Spinach Squares
Angel Food Cake — Charlie's Angels Cake
Bagels & Lox — The Nanny Bagels
Chili — Wagon Train Chili
Sandwich Wraps — Fresh Prince of Bel-Air Rappers
Star-shaped Sugar Cookies — Dancing with the Stars Cookies
Sesame Seed Rolls — Sesame Street Rolls
Monkey Bread — Hey Hey with the Monkees Bread
Cocktail Meatballs — The Jeffersons "Movin' on Up" Cocktail Meatballs
Banana Fritters — Tarzan Snacks
Chocolate Cake — Dark Shadows Cake
Taco Bar — Dallas South Fork Tacos
Mimosas — Dynasty Mimosas
Margaritas — Golden Girls Gold Margaritas
Spiked Punch — Twilight Zone Punch
Chips and Salsa — Bonanza Chips & Salsa
Sangria — Outer Limits Sangria
Stuffed Peppers — Saved by the Bell Peppers
Chicken Wings — Batman & Robin "Not So Chicken" Wings
Non-alcoholic punch — Mr. Roger's Neighborhood Punch
Cosmopolitans — Sex and the City Cosmos
Apple Pie — Ozzie and Harriet Apple Pie
Martini Bar — Miami Vice Martinis
Hot Dogs — Speed of Lightning, Roar of Thunder Underdogs
Corn Bread — Little House on the Prairie Corn Bread
Hot Buffalo Dip — In Jeopardy Hot Buffalo Dip
Let your creativity fly and come up with some of your own; but no need to be the "Lone Ranger".  Make it a team effort…."Three's Company"!
I'm a Believer
I'm a believer
that this is one of the MOST fun ways to bring your people together.
You can work this game any way you like (rules are meant to be broken!), with the basic premise being to guess the instrumentals and to sing along with the theme songs that have lyrics.
Think of your favorite shows and search iTunes for their themes, simple as that.   You can also check out my playlists below for some inspiration.
Just take it "One Day at a Time," and you're sure to earn some "Fame" among all those you love!
Everybody Get
Together 
(try to
love one another
right now)
My Theme Song Play List:
With Lyrics
All in the Family – Dawson's Creek — The Beverly Hillbillies – The Brady Bunch – Cheers (Where Everybody Knows Your Name) – Family Matters — Pop Eye the Sailor Man — Growing Pains — Facts of Life — Family Ties — The Courtship of Eddie's Father – The Flintstones – Gilligan's Island – Golden Girls (Thank You for Being a Friend) – Green Acres – Happy Days – The Jeffersons – The Jetsons – Laverne and Shirley – The Love Boat – Mickey Mouse Clubhouse Theme – The Muppet Show – Petticoat Junction – Sesame Street — Wonder Woman – The Nanny – Rintintin – Star Trek – Silver Spoons – One Day at a Time – Who's the Boss – Full House – Gilmore Girls (Where You Lead, I Will Follow) – Lone Ranger – Flipper – Daniel Boone – Rawhide – Fresh Prince of Bel Air – Diff'rent Strokes – Mr. Ed – WKRP in Cincinnati – Batman – Three's Company – The Patty Duke Show – Addams Family – Greatest American Hero – Mary Tyler Moore Show – Welcome Back Kotter — The Monkees — Duck Tales — Underdog — Mighty Mouse — George of the Jungle — It's About Time — Felix the Cat — Mr. Roger's Neighborhood — American Bandstand — Banana Splits — Power Rangers — Road Runner — Chip n' Dale Rescue Rangers — Saved By the Bell — Love American Style — Mighty Hercules — Ghost Busters — I'll Be There for You (Friends Theme) — Fame — Adventures of Super Man (original series)
It's Yesterday
Once More
My Theme Song Play
List:  Instrumentals/
No Lyrics
Bugler's Dream (Olympics) –  Hawaii 5-0 –  I Dream of Jeannie – I Love Lucy – Jeopardy! – Knight Rider – M*A*S*H – Mission Impossible – The Munsters – Odd Couple – Olympic Fanfare and Theme – Peter Gunn – Twilight Zone – Dick Van Dyke Show – Man from UNCLE – Knots Landing – Doogie Howser MD – Murder She Wrote – Sex and the City – Leave it to Beaver – Little Rascals – Six Million Dollar Man – CHIPS – Charlie's Angels – Dennis the Menace – Alfred Hitchcock Presents – Monday Night Football – Family Feud – Bonanza – Gunsmoke – Daktari – Lone Ranger – Lassie – Peyton Place – Captain Kangaroo – Wagon Train – Starsky and Hutch – Cagney and Lacy — Green Hornet – Tarzan – The Rifleman – Andy Griffith Show – My Three Sons – That Girl – Beverly Hills 90210 – Rawhide – Miami Vice – Seinfeld – Cosby Show – Hill Street Blues – Taxi – Mod Squad – Three Stooges — Newlywed Game — Dating Game — American Idol — Wheel of Fortune — The Office — Laurel and Hardy — Lawrence Welk — Bob Hope — Dark Shadows — Rocky & Bullwinkle — Game of Thrones — Dr. Who — S.W.A.T. — ER — Friday Night Lights — Breaking Bad — The Virginian — Gomer Pyle — Jackie Gleason — Rat Patrol — A-Team — ABC Wide World of Sports — Donna Reed — Desperate Housewives — Buffy the Vampire Slayer — Roseanne — Ironside — Dancing with the Stars — Outer Limits — Baywatch — $25,000 Pyramid — Peanuts — Survivor — St. Elsewhere — Bewitched — Dallas — Dynasty — Falcon Crest — Get Smart — The Waltons — Police Story — Maverick — Honeymooners — Ozzie & Harriet — Ed Sullivan Show — Laugh In — Combat — Little House on the Prairie — Mork & Mindy — Dukes of Hazard — The Office — LA Law — TJ Hooker — Married with Children (Love and Marriage) — Thorn Birds (mini series) — 21 Jump Street
Thanks for joining my "TV Theme Sing-Along Party!"
Be sure to give it a try — it's a place right out of history!
Closing Time
Now you have completed the Tuned Up Party Agenda!
I hope you enjoyed the visit.   If you haven't read the DEDICATION PAGE  about my friends and how you can commit a DELIBERATE ACT OF FRIENDSHIP (DAF) in memory, in honor or in support of someone you love whose life has been touched by cancer, please do (click "To Dedication Page" below).
Thanks again for visiting. May you have lots of gatherings — and may they always be tuned up!
To follow YPTU on Pinterest, click on the Pinterest button below.